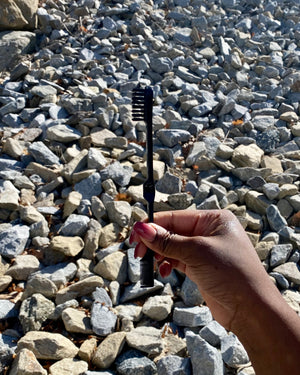 Edge Slayer Brush
The finishing touch of every style is clean, sleek, laid edges.
The Edge Slayer Brush is a two-sided edge brush that contains a fine tooth comb on side and boar bristles on the other. The fine tooth comb is perfect for creating intricate swoops and designs while the boar bristle side helps to tame and lay your edges. 
Pair with your favorite edge control for a seamless finish.